Our Team

Garrett S. Hoge, CFP®, ChFC®, MS
President and CEO of H Financial Management
garrett@hfinancial.net
After graduating from West Liberty University, Garrett Hoge entered the financial services industry with high expectations and a sense of calling to a profession devoted to helping people succeed financially. For Garrett, building relationships based on trust and leading H Financial Management for over 40 years was only natural since his family's values in Southwestern Pennsylvania, run deep. John and William Hoge founded and laid out the plans for Washington, PA in 1781 and later generously donated the property where the Washington County Courthouse now stands, and the Immaculate Conception Church and John F. Kennedy Catholic School building is located (the Hoge Memorial is located on Walnut Street in Washington, PA just behind the John F. Kennedy School building). Continuing the family tradition, Garrett Hoge emphasizes traditional values in his business, and in his everyday life, through diligent work ethics and maintaining a fiduciary standard.
Garrett is a Certified Financial Planner (CFP®) and a Chartered Financial Consultant (ChFC®). In addition, he has a Masters Degree in Financial Services (MS) focused on Estate Tax Planning. He is a Life and Qualifying Member of the Million Dollar Round Table (MDRT*) the Premier Association of Financial Professionals® and the prestigious Top of the Table (TOT).
Garrett and his wife Anita have been married for over 45 years and have 3 children (Garrett II, Jessica, and Allison) and 4 grandchildren (Westin, Cora, Mae, and Sasha). In his spare time, Garrett enjoys playing with the grandkids, skiing, golfing, cycling, weightlifting, and swimming. He is a PSIA-certified ski instructor, a member of Southpointe Golf Club, and a Member/Elder at the Westminster Presbyterian Church.
*MDRT - Million Dollar Round Table (MDRT) is an independent membership organization of life insurance and financial service professionals. Membership levels are based on commissions, premiums, or fees generated within a year from investment and insurance products. Members must apply annually and pay a fee. Members must be members in good standing of a Professional Association which has met the following criteria: in existence at least 2 years, have 100 or more members, must be a nonprofit organization, must have a code of ethics and an effective means of dealing with breaches of its code. Members must also adhere to the MDRT Code of Ethics.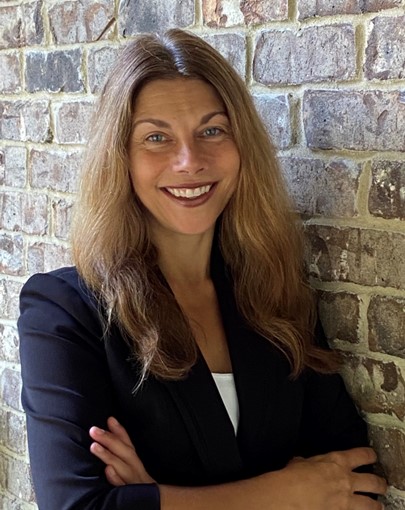 Jessica B. Lee, J.D.
Legacy and Transitions Strategist jessica@hfinancial.net
After graduating from Duke University (1991) and Duke University School of Law (1994), Jessica entered private law practice at Cindrich & Titus in Pittsburgh, PA, focusing on Investment, Business, Tax and Entrepreneur advisory. She specialized in starting up and managing institutional investment funds and new businesses, and in providing strategic planning and advisory services for entrepreneurs, executives, and multi-generational families in PA, NYC, Boston, and Toronto. After becoming a law partner at a subsequent firm, Jessica left private practice to serve as Investment Counsel to large institutions and select individual investors, and to serve as a Director and Vice-President of two non-profit organizations that specialize in starting-up and accelerating the growth of social ventures that aim to overcome some of society's largest challenges. She has consistently worked with her clients to help them identify and achieve their most cherished goals, including strategic charitable and legacy planning.
Jessica has held the Series 65, 63, 24 and 7 securities registration at various times during her career, and now holds a J.D. and the Series 65 securities registration. Currently, Jessica is a Legacy and Transitions Strategist at H Finanical. She works very closely with the team to help ensure our clients are provided with valuable legacy and charitable planning services, customized to their individual needs.
Jessica also enjoys professional Jazz singing and piano, with extensive experience in live performance, recording and production, using her music in many ways to shine a light on worthy charitable causes.
-Jessica is not registered through Triad Advisors, LLC to trade securities.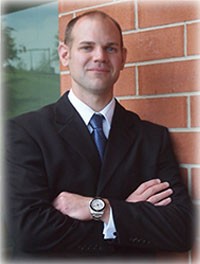 Jeffrey A. Karns
Wealth Strategist
jeff@hfinancial.net
Jeff joined H Financial Management after working for several years with the Ayco Company, LP, a subsidiary company of Goldman Sachs. Jeff received his Masters of Business Administration from Clarion University of Pennsylvania in 2004 with a focus in Finance. He also obtained his Bachelor of Science (BS) in 2000 from Westminster College with a major in Accounting. Jeff holds his Series 7 and 66 securities registrations. Jeff is a Wealth Strategist and has been with H Financial for over 10 years. Jeff creates and maintains the valuable client relationships at H Financial and provides the highest level of service. He also coordinates and oversees tax-planning services to proactively help identify any issues and/or opportunites. Additionally, Jeff is responsible for driving business growth and productivity results by creating a compelling growth/business plan for the firm by developing and providing leadership and support to clients, staff, and other Advisors. Jeff enjoys spending time with his Family, exercising, being in the great outdoors, and making wine.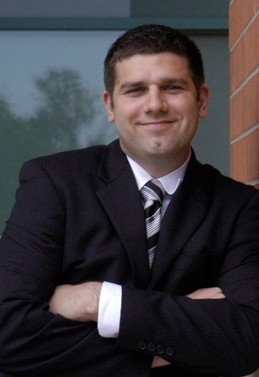 Kent D. Aloia CFP®, AIF®
Wealth Strategist and Chief Compliance Officer kent@hfinancial.net
Kent graduated cum laude from the Pennsylvania State University with dual degrees in finance and economics. Kent is a Wealth Strategist and Chief Compliance Officer for H Financial and has been with the firm for 16 years. He assists in all aspects of H Financial's efforts to provide the highest service level to our clients and plays an integral role in the operations of the firm by creating client financial plans, trading securities, formulating investment recommendations, maintaining reporting systems, and providing other general analysis for clients. Kent relies on his penchant for mathematics and analysis, as well as his strong financial-planning base, to service our clientele. As Chief Compliance Officer, he is responsible for overseeing and managing regulatory compliance issues for the firm. Kent is a CFP® (Certified Financial Planner), an AIF® (Accredited Investment Fiduciary) and holds all necessary regulatory designations. Kent is also a Trinity High School graduate. Kent and his wife, Esther have 3 children - Preston and Elena (Twins!) and their newest addition, son, Luca. Kent enjoys spending time with all of his Family and he's also an avid sports fan.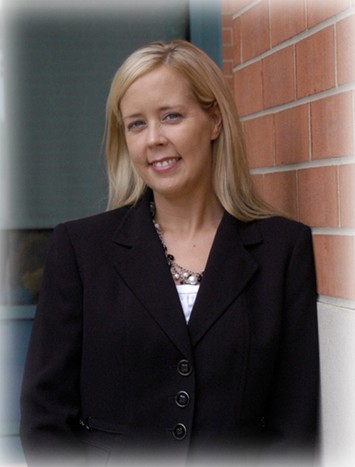 Gail L. Adams
Operations Manager
gail@hfinancial.net
Gail has been with H Financial Management and Garrett Hoge for over 24 years. As an Operations Manager, she manages the daily responsibilities of the firm. She is responsible for creating and managing crucial operational structures that support key business objectives. Gail handles a myriad of diverse tasks including overseeing, processing, and documenting all new and existing investment and insurance business for the firm. She is also responsible for developing and maintaining the firm's database and organization systems. Additionally, Gail assists the President and Chief Compliance Officer with the firm's ever-changing compliance requirements and coordinates crutial, supportive services for the organization. She is always available to help answer any client questions throughout the new business process and beyond. Gail is also a Pennsylvania Notary Public. Gail and her husband Tommy have two sons, Caleb and Micah (Tommy and Caleb are Army Veterans and Micah is active duty). Gail enjoys time with her fur-babies and getting the Family together as much as possible. Gail attended Penn Commercial Business School and is a McGuffey High School graduate.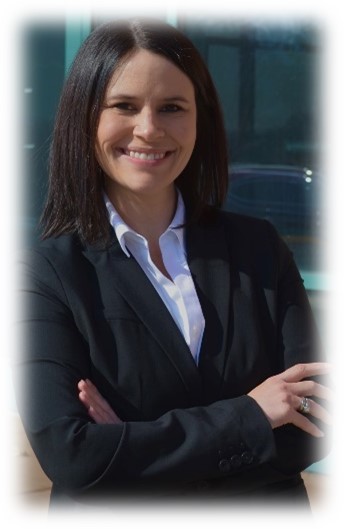 Amanda O. Booth
Client Manager
amanda@hfinancial.net
Amanda graduated from The University of Pittsburgh at Johnstown with a Bachelor of Arts in Business, concentrating in Accounting, and a minor in Mathematics. Amanda is a Client Manager at H Financial Management and has been with the firm for over 11 years. She holds a Series 7 and Series 66 securities registration. Amanda is also a Trinity High School graduate. As a Client Manager, she is responsible for processing all new incoming business such as investment and life Insurance applications and maintaining the firm's database. She also services existing business; assists with the firm's trading responsibilities; manages the firm's internal bookkeeping; and also helps to maintain the firm's overall compliance requirements. Amanda is always available to help answer any client questions throughout the new business process and beyond. Amanda and her husband, Brendan, enjoy spending time with their Family, and spoiling their adorable fur-baby, Sydney!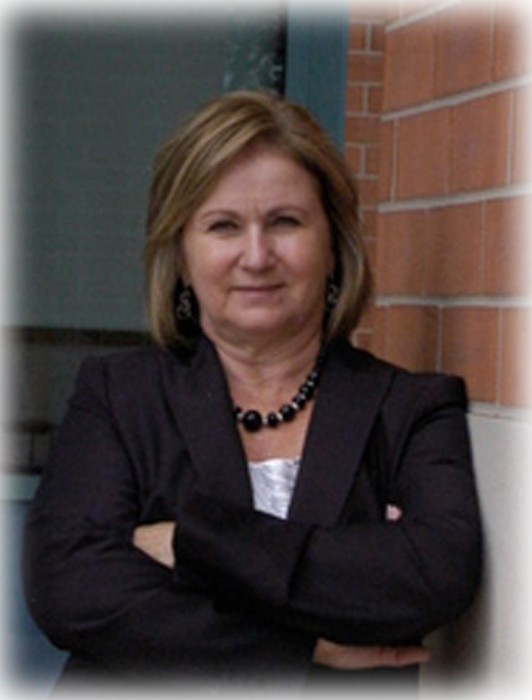 Anita B. Hoge
Director
Anita Hoge is Director of staff at H Financial Management. She oversees all staff operations, including optimizing the company's long-term, personalized service banner. Anita is responsible for planning, implementing, and overseeing all of our much-loved client events; marketing campaigns and client seminars. She has always created both a personal and professional atmosphere for our office. Anita has been married to Garrett Hoge for over 45 years. Together, they have 3 children (Garrett II, Jessica, and Allison) and 4 grandchildren (Westin, Cora, Mae, and Sasha). Anita enjoys spending time with all of her Family, gardening outdoors, and photography.
---
*Please Note: Limitations. The achievement of any professional designation, certification, degree, or license, recognition by publications, media, or other organizations, membership in any professional organization, or any amount of prior experience or success, should not be construed by a client or prospective client as a guarantee that he/she will experience a certain level of results or satisfaction if HFM is engaged, or continues to be engaged, to provide investment advisory services.